General Dentistry in Yakima, WA
Turning to your Yakima, WA, dentist for regular checkups could be a lifesaver for your oral health.
Who is the one doctor that you see most often? For many healthy individuals that answer is a general dentist. After all, Lakeside Dentistry in Yakima, WA, provides you with the preventive dental care you need to protect your smile from common issues like cavities and gum disease. We can also detect and diagnose problems early on before they cause long-term damage.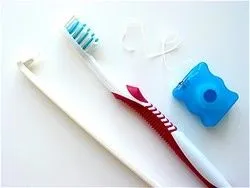 So, how often should you visit the dentist?
Even if you've never had any dental issues before, it's important that you still come in twice a year (every six months) for routine cleanings and exams. These visits are important because often times the early stages of gum disease and decay don't cause any symptoms. By coming in every six months, you are making your oral health a priority. When caught early enough, many dental problems can easily be addressed.
When should I turn to a general dentist?
While our goal as your dentist in Yakima, WA, is to provide you with the care you need to prevent dental issues, we are also here to diagnose and treat any problems you may be having. From decay and gum disease to traumatic injuries and jaw disorders, Lakeside Dentistry can address it all and find the right solution for you.
You should turn to us if,
You need to schedule a routine checkup for yourself, your child, or your teen
You want to improve your smile through cosmetic or restorative dentistry
You want to find out if you or your child could benefit from braces
You want to treat your TMJ disorder
You want to protect your child's teeth from decay with dental sealants
You are noticing symptoms or changes in your smile that warrant a professional evaluation
We provide comprehensive dental care to patients of all ages, from children to seniors, living in Yakima, WA.
When was the last time you visited the dentist for a checkup? If it's been longer than six months, then it's time to call our Yakima, WA office at (509) 494-0121 to schedule your next cleaning at Lakeside Dentistry!